US SKI & SNOWBOARD TEAM
MIKAELA SHIFFRIN
HOWEVER YOU FEEL, REALLY FEEL.
In 2017, Mikaela Shiffrin became the fifth American woman to win the Overall World Cup title.
Before she competes against other skiers, Mikaela battles her emotions. With the help of her Bose headphones, she usually wins.
Her playlist impacts every part of her routine, from working out harder to staying motivated. It keeps her focused. It keeps her mentally tough. And it helps her pass the time when the workouts seem endless.
Accomplished as she is, there's no shortage of emotional and physical stress come race day. Mikaela starts her "pump up" playlist half an hour before her start time and listens right up until the second she competes. In between her first and second races, she listens to a chill playlist to calm her nerves. That's good news for Mikaela … and bad news for the rest of the field.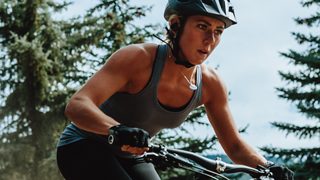 "ANYTHING IS POSSIBLE. I BELIEVE THAT WORKING HARD CAN GET YOU A LOT FURTHER THAN ANYONE MIGHT EXPECT. A LOT OF MY MOTIVATION COMES FROM SHOWING THE WORLD THAT THE ONLY LIMITS WE HAVE ARE THE ONES WE SET FOR OURSELVES."
Our first truly wireless in-ear headphones are engineered to stay in place and stay comfortable. We've packed them full of technologies for clear, powerful sound, so you can push your workout to the next level.