Setting up your system
Setup requires only one audio connection to your TV and one power connection.
Note: This system can be used with almost any TV. Use it as a stand for TVs with bases up to 24" wide and 12.25" deep. Or set it below a wall-mounted TV, or on a shelf or media cabinet. The system can support a weight of 34 kilograms.
Set your TV aside but keep it close by. It is a good idea to turn it so you have access to the connection panel
Place the Bose® system in the location where you plan to place your TV
Connect one of the provided audio cables to your TV's audio output
Most TVs today have the three types of audio outputs shown below. For the best audio performance, always use the highest-quality output available. Optical is the first choice, coaxial is second and analogue is third.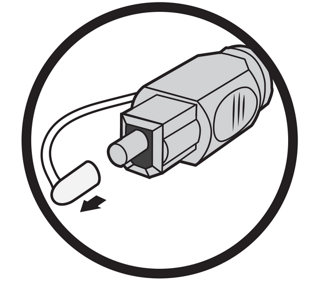 Optical digital audio (recommended): A digital audio output that passes digital data in the form of pulsating light through a fibre optic cable.
Note: If you are using an optical cable, make sure you remove the protective cap from both ends. When inserting the plug into the connector, you may sense a slight resistance and additional pressure may be needed to get it to click securely in place.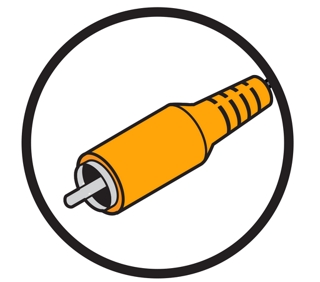 Coaxial digital audio (recommended): A digital audio output that passes digital data through a 75-ohm coaxial cable.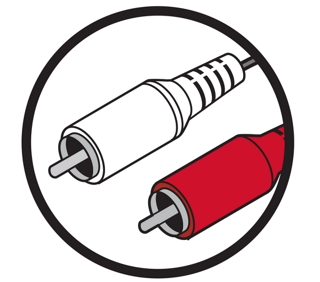 Analogue stereo audio: The most common type of audio output in which the left and right channel are connected separately. Use this connection if no digital audio outputs are available
Plug the other end of the chosen audio cable into the corresponding audio input connector on the Bose system
Plug one end of the included power cable into the AC input connector on the sound system
If you're using the Bose® system as a stand for your TV, place the TV on the system, making sure the TV base is centred and does not hang over any edge of the system
Plug the Bose® system power cable into a power outlet. A moment after applying power, the system emits two tones indicating that it is ready to use
Once your system is setup and ready to use, it is recommended to turn off your TV speakers and have the TV audio play only through your Bose system for best results. See Turning off the internal TV speakers if you need help.