SEARCH
Enter a search term in the field above.
Nothing found. Please enter a valid search (e.g. connection help, no audio from headphones etc.).
Back to article
3332
Using Touch Control
Use touch control by tapping or swiping the touch surface of either earbud. With touch control, you can play/pause audio, change the volume, perform basic call functions, adjust noise cancellation (noise cancelling earbuds only), and use a Shortcut.
About the Touch Surface
The touch surface is located on the outer surface of each earbud. The right earbud controls media playback, phone calls, and mobile device voice controls. The left earbud controls noise cancellation (QuietComfort Earbuds only) and your Shortcut.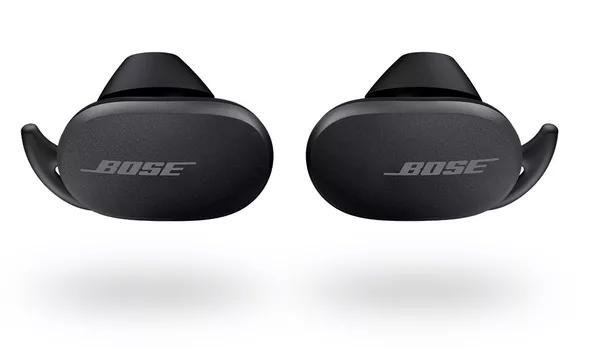 To control the volume, you must first engage the setting within the Bose Music App
IMPORTANT: Before you enable this setting, make sure you are running software version 4.2.4 or later. If not, update your software and then you will be able to enable this setting.
Open the Bose Music App and go to the settings menu.

Scroll down to CONTROL and click the Volume button to engage the touch control volume feature. Once this feature is set, you will need to repeat this step if you ever wish to disengage the touch control volume.






Using the touch control volume
On the right earbud, swipe up to increase the volume and swipe down to decrease the volume.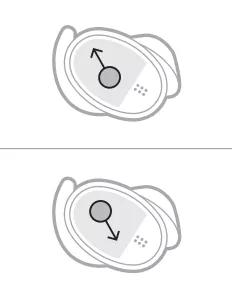 Controlling media playback and mobile devices
Media playback
Play/Pause:  Double-tap the right earbud
---

Phone calls
Answer/End a call: Double-tap the right earbud
Decline a call: Touch and hold the right earbud
Note: The microphone is located on the right earbud. When talking on the phone, you must wear the right earbud.
Call notifications
:
A voice prompt announces incoming callers and call status. To stop call notifications, disable voice prompts using the Bose Music app. You can access this option from the Settings menu.
---

Mobile device voice control
You can set the earbuds to access voice control on your mobile device. Once set, the microphone on the right earbud acts as an extension of the microphone in your mobile device.
To access mobile device voice control: Touch and hold the right earbud until you hear a tone; then release and say your request
Stop mobile device voice control: Double-tap the right earbud
Enabling Voice Assistant Touch Control
Go to Setting>Product Control and tap on the toggle button.
Left - Disabled
Right - Enabled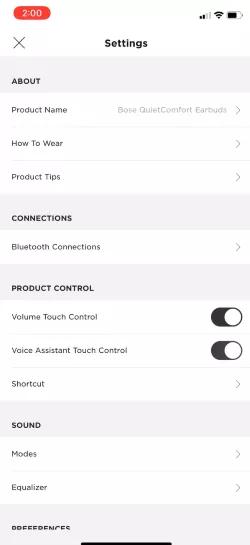 This QC and Sport Earbuds feature was added in the Bose Music App, versions:
iOS: 5.0.2
Android 5.0.1
Firmware version 2.0.7
Was this article helpful?
Thank you for your feedback!