Payment methods
For your convenience, we offer a wide array of payment methods to complete your purchase on Bose.co.uk.
The payment amount is authorized and held by your financial institution at the time you place your order. Your account is actually charged when your order ships.

Please note: Authorized and held amounts will not be available for other purchases. If an order is canceled, the authorization hold will expire in accordance with the terms of your bank or financial institution.
For information on other methods of payment please call or email us.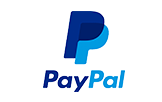 PayPal is a very safe and easy way to pay. You can use your credit card or bank account without exposing your account numbers. You can link your credit card or bank account to your PayPal account so you don't have to enter your card number or address everywhere you shop. Just log in to PayPal and quickly check out in a few clicks.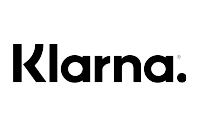 Klarna is a payment method that allows you to buy now and pay later. Spread the cost of your purchase over time with convenient, stress-free payment options. It is easy, safe to use and interest free. Klarna lets you use your credit or debit card of choice and reminds you of your next payments to come.
Klarna payment plan options will vary depending on the total transaction value. When you choose Klarna as a payment method, a one-time service charge will be applied to your transaction. The applicable service charge will be determined as a percentage of your total transaction amount. To choose Klarna as a payment method, select "Pay later" at checkout.

Visa Debit allows you to get more from debit. It works like your current debit card allowing you to safely pay for things directly from your bank account, but is accepted at more places when you shop online and around the world. When you use Visa Debit you are protected with Visa Layers of Security including Zero Liability, and when shopping online you are also protected by the Visa E-Promise.