OUR FOCUS.
HER FREEDOM.
Shaesta Waiz's family immigrated to the United States when she was a child. Growing up in a traditional Afghan-American home, Shaesta believed her future consisted of getting married young and having a big family. But aviation changed all that for her.
"It was something that I felt so passionate about", she said. "When I'm up there, I understand why people feel a purpose in life".
But pursuing her greatest passion isn't free of challenges. As she progressed as a pilot and flew longer and longer flights, her headset got more and more uncomfortable. Then a friend lent her his Bose headset.

LITTLE DETAIL.
BIG DIFFERENCE.
People loved our previous aviation headset. But we knew there was room for improvement. So with our A20 headset, we set out to do just that. And one of our biggest changes came from what some thought was the smallest detail.
Because of the way the wishbone suspension was built, when the Aviation Headset X wasn't being used, the cushions touched. And over time, they started to lose their shape. So when we made the A20, we changed it.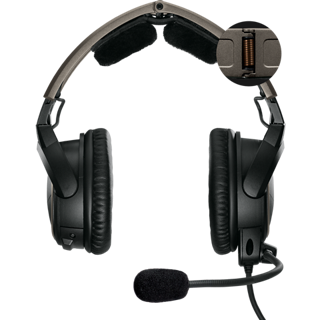 A new suspension design and a unique centre torsion spring work together to prevent the cushions from touching when the headset is not in use—all while remaining secure and comfortable when it is.

WE DO IT FOR HER.
SHE DOES IT FOR THEM.
We support Dreams Soar and Shaesta's quest to fly solo around the world. Upon completion, she'll be the youngest female pilot to do so. But that's not the only thing that makes her trip unique. It's also what she's doing along the way. Shaesta's love of the sky empowered her to chase even her wildest dreams. And she wants to empower other young women like her to do the same.
Shaesta said, "Part of the trip around the world is to feature women in STEM and show girls there are women in these fields, and they're successful, and they're exciting fields to be a part of".